Medical PCB Board & PCB Assembly
In the medical industry, PCB boards are used in many medical devices. Some are implantable, while others are wearable. In either case, a medical PCB must be user-friendly and durable. If you are looking for reliable medical PCB board and PCB assembly manufacturing company, please don't hesitate to contact [email protected] .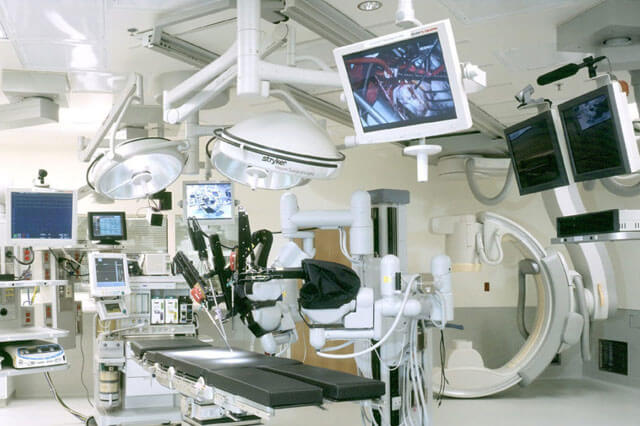 Why PCB board are used in medical industry
Medical PCBs have revolutionized the way records are recorded. Before, medical officers had to manually enter the data and information they needed to diagnose and treat patients. This slow process led to the deaths of many patients, but now, patients can easily access important medical information. This has improved medical services and saved more lives.
The medical industry is becoming increasingly reliant on PCBs, which are widely used in appliances, medical equipment and diagnostics. From CT scans and MRIs to ultrasound machines and electrical muscle stimulation equipment, PCBs are integral parts of these medical devices. They are also essential for a variety of instruments, such as heart monitors, blood pressure monitors and control systems.
During the development process, medical PCB manufacturers are required to meet the exact specifications of the client. This is to ensure the board is compatible with the particular needs of the patient and the particular implementation of the implant. Moreover, medical PCBs must support the advanced imaging techniques that provide physicians and healthcare professionals with vital information. As a result, these boards must be suited for a wide variety of medical instruments and care settings, and must be able to meet the rigorous testing requirements of these devices.
Factors to consider when designing medical PCB board
Whether designing a medical PCB board or designing one for a medical device, there are a number of factors to keep in mind. Because these devices are Class 3 electronics, they need to comply with all applicable regulations set forth by the FDA, the International Organization for Standardization, and the Institute of Interconnecting and Packaging Electronic Circuits. Moreover, these boards need to be easy to assemble and disassemble.
Printed circuit boards used in medical devices must meet specific standards, be tracked, and be evaluated at every stage. The design should meet all the requirements and be easy to debug and test. Understanding how to design a medical PCB board will help you make sure that you get the best-performing PCBs for your needs.
Medical PCB boards need to meet specific standards for cleanliness and accuracy. They are required to withstand high pressure and bodily fluids and must comply with the strictest cleanliness standards. These requirements are crucial for the reliability of medical equipment. A poorly-designed medical PCB board can result in the circuitry malfunctioning, which could lead to serious complications.
Before creating a medical PCB, a prototype should be built. This will allow the manufacturer to test it for functionality and any shortcoming. A prototype will also help avoid costly losses during the mass-production process.
How to find reliable medical pcb assembly company
When you're designing a medical device, it's essential to find a reputable medical PCB assembly company. Medical PCBs must be designed and assembled accurately in order to meet strict regulatory requirements. Improperly designed or manufactured components can have disastrous effects on a patient. To minimize errors and ensure a proper diagnosis, choose a reliable medical PCB assembly company.
A reliable company will have years of experience and can provide you with accurate results. Look for references and ask to see past work. Be sure to discuss details of the project with potential PCB assembly partners. Once they have completed the work, they should notify you and send your order.
Medical PCB manufacturers can offer supply chain management services to streamline the production process and reduce costs. They can also ensure that all components are placed properly on the PCB. As circuit boards have become smaller and thinner, component placement density has increased. As a result, the margin of error on medical PCBs has shrunk. The resulting smaller boards require tight interconnectivity and a small space for traces.
When looking for a medical PCB assembly company, look for ISO13485 certification. This standard is designed to ensure that a company has quality control standards that meet the standards set by the medical industry. This means they use quality management systems and have the appropriate tools and technology to keep the quality of the product consistent.
Starting your next medical PCB project at Hitech Circuits
The medical field is among the industries that use PCB technology more than other industries. These advancements are largely beneficial to manufacturing plants, research labs and medical offices alike. These businesses all use small PCB driven machines, which are designed to increase productivity and accuracy.
Hitech Circuits is a professional PCB board and PCB assembly manufacturer that specializes in small-volume turnkey circuit board assembly. If you are looking for reliable medical PCB board and PCB assembly manufacturing company, please don't hesitate to contact [email protected]