PCB Board & Assembly for Automotive & Vehicles
Hitech circuits is an one stop automotive PCB supplier offering PCB board & assembly manufacturing service for automobile and vehicle industry with competitive price and excellent service.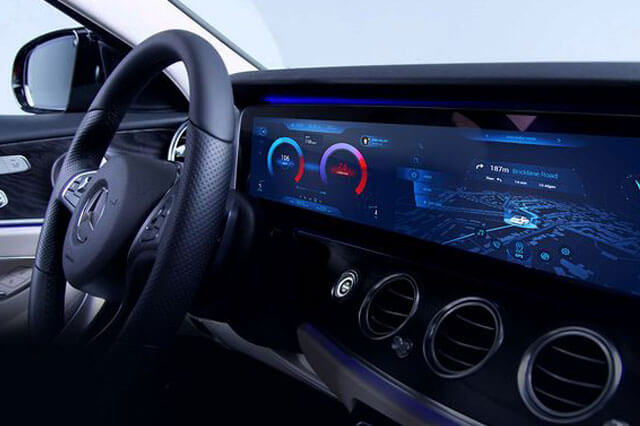 PCB board uses in automotive industry
The automotive industry uses PCB boards in a variety of ways. They improve fuel efficiency, reduce emissions, and increase security. They are also used to improve audio and video displays. In the past, most cars used rigid PCB boards, but today's vehicles have flexible PCB boards and Aluminium PCB. In addition, a PCB board can be easily repaired in the event of damage.
PCBs used in the automotive industry must be highly reliable, able to withstand extreme temperatures and high humidity. The materials used in the manufacturing of automotive PCBs are also resistant to corrosion, allowing the board to operate efficiently in different environments. Some PCB manufacturers even fabricate PCBs specifically for automotive environments.
Why PCB board are used in automotive industry
The automotive industry has some particular requirements when it comes to PCB design. One of the main considerations is electromagnetic compatibility. As a result, automotive PCBs must meet various standards including ITAF16949 and AECQ100. These standards are designed to ensure the safety and reliability of the electronics components.
Today, the automotive industry is facing increasing demands for energy efficiency. As more people become aware of sustainability issues, demand for electric and hybrid vehicles is growing. This has led to increased need for advanced power transmission and control systems. Because automotive PCB components are exposed to harsh conditions, PCBs need to be able to withstand the elements. Automotive manufacturers also need to comply with numerous standards and industry requirements.
Another reason for the increasing demand for automotive PCBs is the growing number of safety features in vehicles. These include lane departure warnings, pedestrian protection systems, and telemeters solutions. Furthermore, government authorities are taking a proactive role in improving vehicle safety. For example, the Indian government has mandated the use of advanced brake systems in new commercial vehicles.
PCB board applications in Vehicles
Vehicle PCB board applications include anti-lock brake systems, airbag deployment rate circuits, and GPS systems. The latter require high reliability PCBs to ensure the airbag deploys when required. Other high-reliability PCB board applications are power converters, fluid monitors, and engine timing systems. Other types of boards are used in vehicles for non-critical functions such as LED lighting and power distribution systems.
Factors to consider when design automotive PCB
The automotive industry requires a high degree of reliability, durability, and quality for the electronic systems it uses. These components are responsible for improving vehicle performance, operational safety, and user experience. That's why careful consideration must be given to the design of automotive PCBs. Listed below are some of the most important factors to consider when designing an automotive PCB board.
Reliability: Automotive PCBs must be durable and able to withstand harsh conditions. As a result, they're typically made of sturdy materials. They also need to withstand temperatures, humidity, and frequencies. To ensure reliability, automotive PCBs are made of heavy copper layers. Their thickness varies between 150 and 200um. These boards are usually used in signaling systems. Other materials used for manufacturing automotive PCBs include ceramic PCB substrates, which are made by high-temperature combustion of alumina PCB board. These PCBs are also suitable for use in high-temperature environments, including inside the engine compartment.
Dynamic environments: Automotive PCBs must withstand the extreme temperatures and dynamic environments they will face in the field. In order to achieve this, manufacturers must ensure that the boards undergo a thermal shock test. The test involves submerging the PCB in a high-temperature solder paste for 10 seconds. The PCB must not crack or show any signs of lamination after the test. Lead-free soldering is another factor that should be taken into account when designing automotive PCB boards.
Grounding: Grounding is another important factor when designing an automotive PCB. The presence of a continuous ground area on an automotive PCB helps avoid impedance problems in circuits. During the design process, filler wire terminals, copper clad wires, and via arrays should all be connected to the ground. Finally, the design process must include a thorough consideration of the electrical and mechanical requirements for automotive-grade PCBs.
How to find reliable automotive pcb Assembly Company
In the current highly competitive market, finding a reputable automotive PCB assembly company is imperative to the success of your project. It is important to look for the following traits in your PCB assembly company: qualification, reliability, quality, and experience.
– Qualification – look for an IATF-16949-certified quality management system and IPC standards.
– Reliability – Automotive PCB assembly requires high quality and reliability, as well as cost-efficiency. Quality components ensure long-term performance and a dependable product. Quality PCBs from a reputable automotive PCB assembly company will deliver exceptional performance and reliability, while helping the end-consumer save money.
– Experience – The PCB assembly process can be time-consuming, so finding a company with years of experience is essential. Ask for references and ask about their past projects. Experienced and professional workers are essential to achieving zero defect PCBs. A company with a strong quality control system and experience in automotive PCB assembly will be able to meet your requirements and offer a custom-designed solution.
– Quality – Automotive PCB assembly is critical for the safety of a car. The electronics in these cars are extremely complex, and high-quality PCBs are required to ensure they function properly.
Starting your next automotive PCB project at Hitech Circuits
Creating a PCB for an automotive device can be a complicated task. It must adhere to various industry standards, such as IATF 16949, as well as meet specific testing requirements.
Hitech Circuits is a leading PCB assembly service provider based in China. We specialize in manufacturing high-quality printed circuit boards and offer a full range of other services, including electronics assembly and component sourcing. We are able to offer you high quality automotive PCB boards as well as automotive PCB assembly service. If you have such needs, please don't hesitate to contact [email protected] .